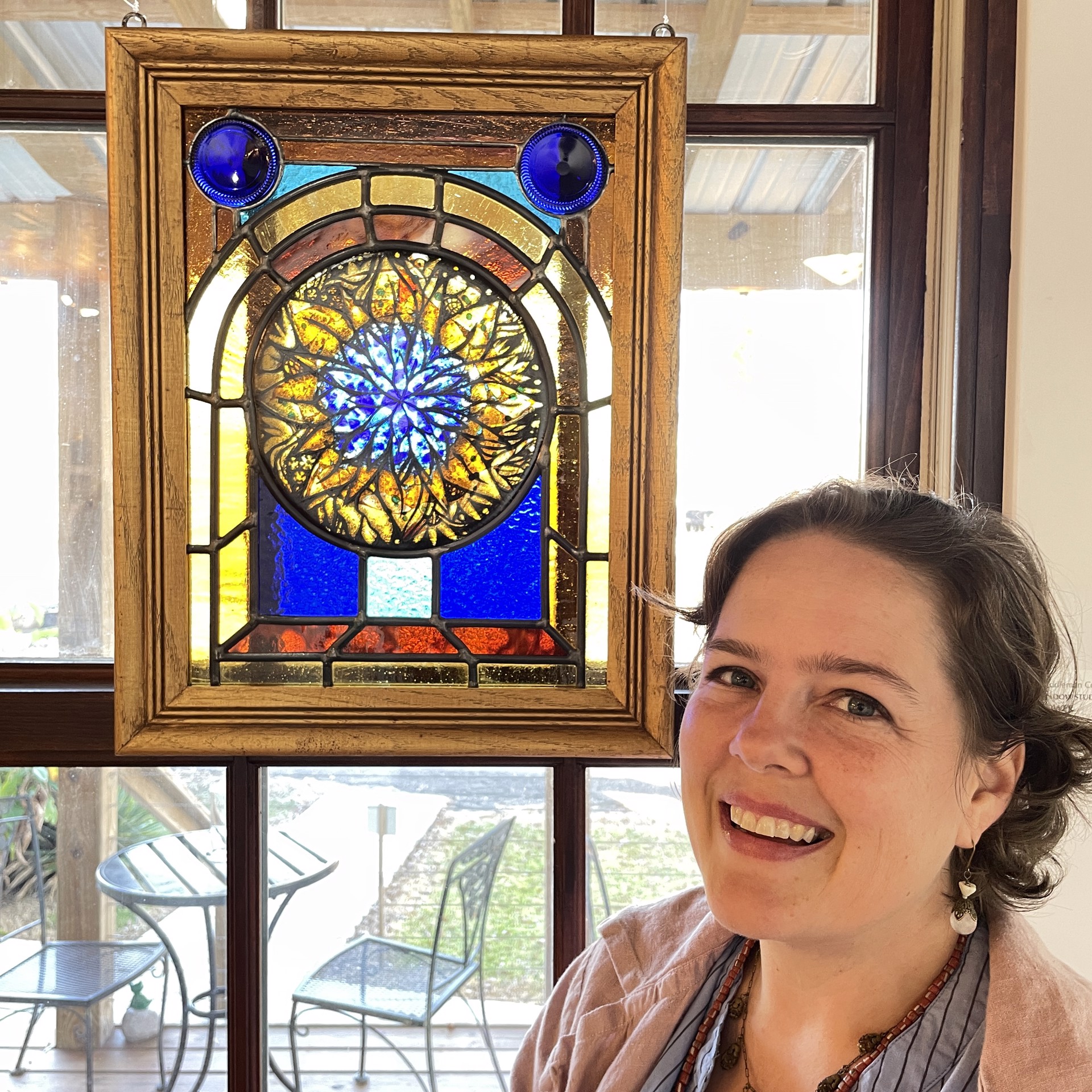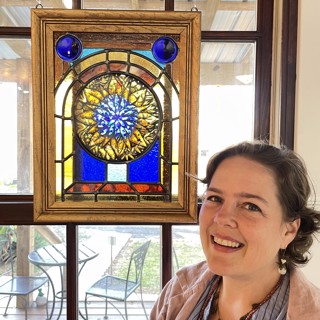 Wendy Eddleman Cooper is a multi-disciplinary artist. Her dreamlike and imaginative personal narrative paintings, prints, and stained-glass pieces can be found in collections within Mississippi and beyond. A native of Jackson, MS, Wendy studied with the APAC visual program before studying printmaking, drawing and 3-D arts at the University of Southern Mississippi.
For 20 years, the Eddleman-Cooper assisted Bebe Wolfe and her creative team at the Wolfe Studio. In 2002, The Wolfe Studio was awarded a grant from the MS Arts Commission which allowed Wendy the amazing opportunity to re-edition the extensive catalog of Mildred Nungester Wolfe's rare hand carved relief blocks. Wendy's exquisite and masterful surface design work on the Wolfe nativity figures can be found in heirloom collections throughout the state.
Eddleman-Cooper's love of pattern design led her to a rich study of stained-glass history and in 2021, she began working at the Pearl River Glass Studio as a studio artist and craftsman alongside her husband of 22 years, Rob Cooper, head glass painter at PRGS. Wendy's stained-glass work is an extension of her love and continuing discovery of the creative possibilities yet to be found in this age-old technical art form.
Read More