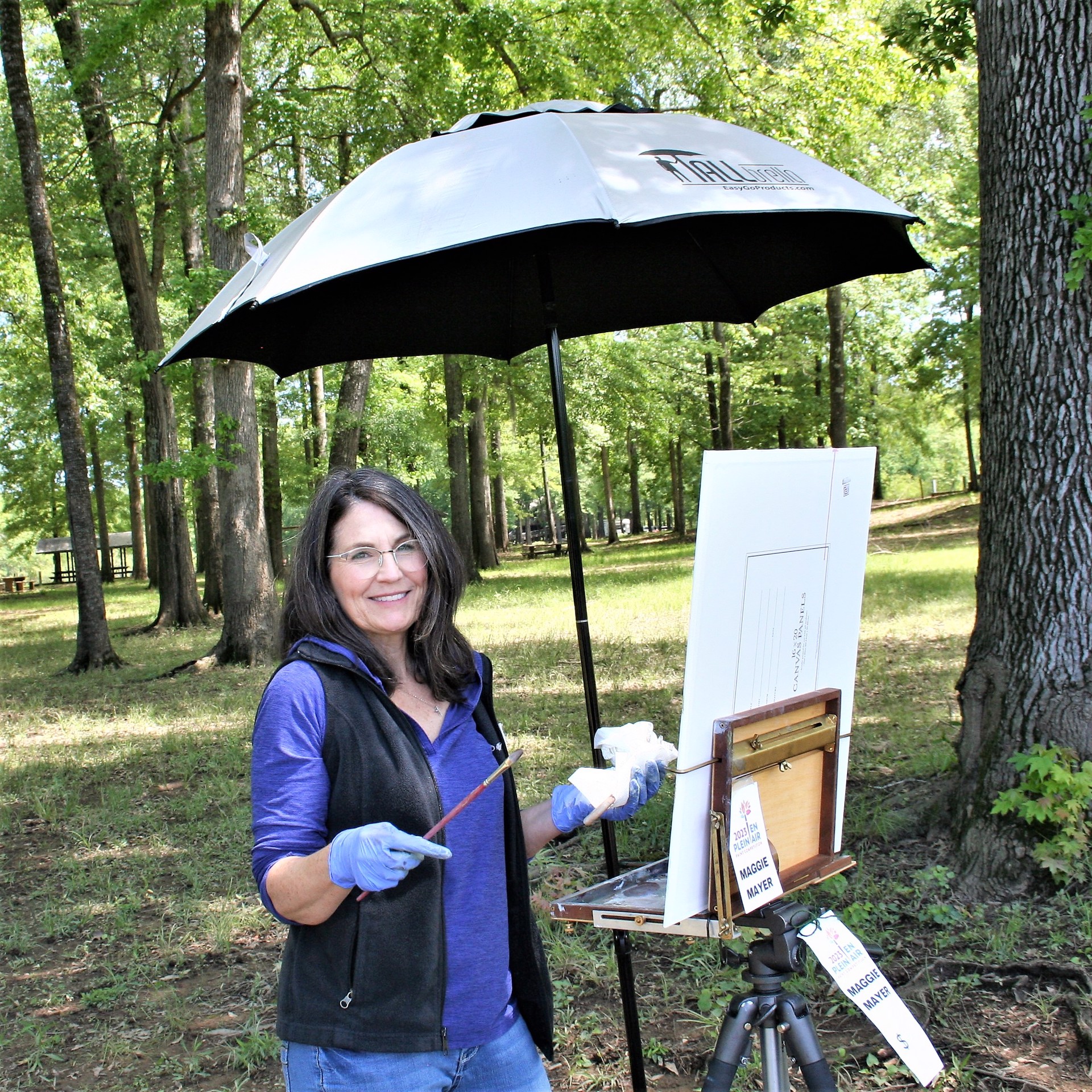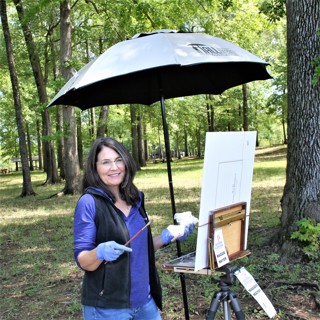 Growing up, Margaret Marya Mayer (aka Maggie or Marya McNamara) was always artistic and recognized the beauty in everyday life. Since childhood, she has experienced life in places all over the world, from Colorado to Europe and the Middle East. She lived in Atlanta, GA, most of her adult life and moved back to Mississippi in 2019 to be near her elderly parents, Daniel and Mary McNamara. Her father passed in 201,. Maggie is a Christ follower. She has three grown children. She works as a Marketing Graphic Designer for Mid South Rehab Services in Ridgeland, MS, and paints during her free time.
She grew up in Jackson, Mississippi. Her family owned land and a log house off the Natchez Trace Parkway in Farmhaven. When her father was offered a two-year contract in Saudi Arabia, the family moved to Riyadh, Saudia Arabia. Maggie, at age 15, got to see the world. She went to Jackson Academy until 9th grade and graduated from high school at S.I.P.S, Salzburg International Prepatory School in Salzburg, Austria. She moved back to the States and went on to receive her bachelor's degree in Environmental Design from the University of Colorado in Boulder. Her faith in God, life on the farm, love of nature, and travels abroad greatly influence her work.
"My primary medium is oil. My favorite part of painting is telling a story. If I am outside painting, I want to share this moment in time with the viewer. My plein air paintings are little windows into that day of painting. I try to capture feeling in the painting with the nuances of light, shadow, and atmosphere. To do this, I sketch the scene in my sketchbook, which allows me to work out the composition and how the lights and dark play upon one another. After my drawing is solid and my values are working I introduce color."
Mayer is a current member of the Mississippi Artists' Guild and previous Gallery Coordinator and Member of Atlanta Artists Center. Her work has been recognized as a Merit Award winner at Plein Air Marksville, Louisiana in 2022, she is a previous member of the Atlanta Fine Arts League, received Best of Show Art Station Stone Mountain, GA in 2007 and was previously represented by LONA Gallery.
Read More