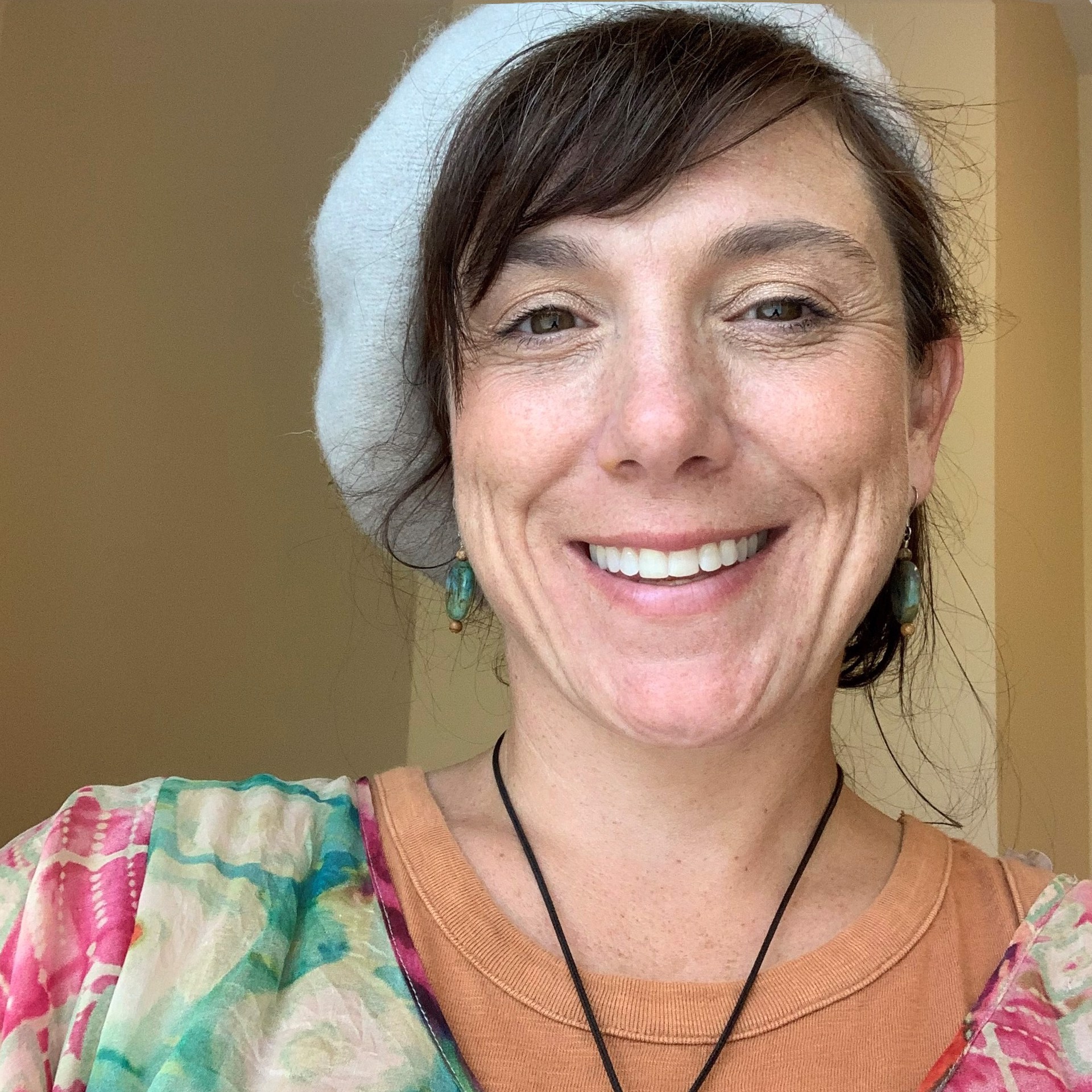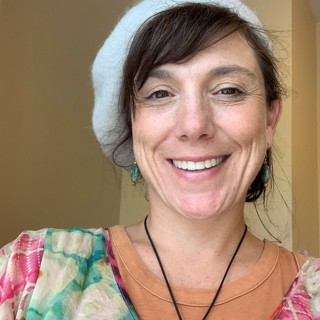 Andrea is an abstract expressionist and naturalist artist who works primarily with textiles, acrylic and watercolor. As a Christian who feels closest to God in nature, her art emphasizes a connection to the spiritual through natural imagery. Born in Jackson, Mississippi in the early 80's, Andrea's mother was a talented interior designer, ahead of her time and inspiring to many. Encouraged to "Find your passion, follow it with all your heart, develop it into a career and you will be happy.", she followed this advice and wove it into her life.
Andrea is an instructor at the International Montessori School at two locations with students 6 months to 16 years of age. She enjoys encouraging creativity and joy through meaningful artwork to the next generation. She has attained her Masters Degree of Arts, and in addition to teaching, participates in art shows and exhibits in Colorado, Georgia, and Mississippi.
Her art seeks to evoke an emotion that connects back to the viewer's own personal experiences. Brushstrokes, techniques and emphasis on details provides a doorway to understanding the symbolism of Andrea's work. Water symbolizes wisdom, power, comfort and connection to life. Landscapes represent life and growth, an interconnectedness to the earth and the spiritual. Andrea states, "I like to approach my textile art from a painter's perspective. I enjoy creating my textiles with dyes and pigments, heat transfer, indigo, and weaving. I hope you are filled with joy and inspiration as you view my work!"
Currently, the artist resides in Auburn, Georgia with supportive husband, two precious little boys, and a bonus family including a dog, three chickens and a tank of fish.
Read More