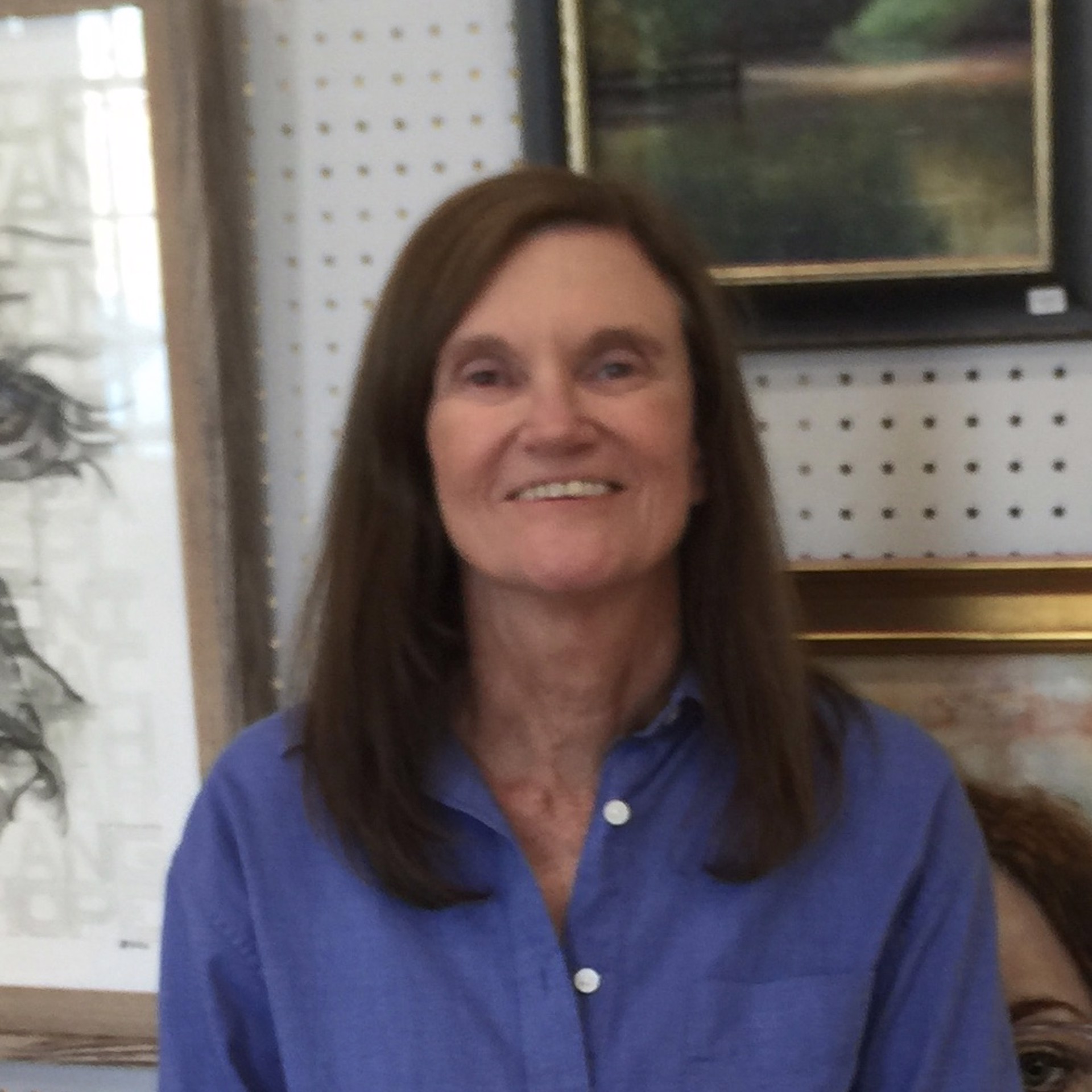 Vicki Lueb is a native of Mississippi. She attended the University of Southern Mississippi and, after graduating, moved to New Orleans, a city she loves for its' richness in history, architecture, and art. Around the time of Katrina, Vicki returned to live in her native Mississippi where she was introduced to, and fell in love with, the medium of pastel. She loves to talk about her preferred medium and will be quick to tell you that, of all painting mediums, working in pastel is the closest any artist will ever come to working with pure pigment because there is so little binder. She loves the "hands on" nature and immediacy of pastel.
Vicki takes her inspiration from nature. Marshes, estuaries, rivers, and creeks are a recurrent theme in her work. She believes there is something primordial about those places and they speak to her of mystery, of teeming life just below the surface or around the next bend, of a secret history that stretches back possibly hundreds of years.
Through her art, Vicki strives to express the deep and reverential feelings she has for nature.
SOCIETIES AND ORGANIZATIONS:
Signature Member, Degas Pastel Society
Southeastern Pastel Society
Pastel Society of Mississippi Vice President,
Pass Christian Art Association Workshop Coordinator
Ocean Springs Art Association
Hancock County Art Association
EXHIBITIONS and AWARDS:
Pastel Society of Mississippi, 2022 Member Exhibition (First Place, Third Place)
50th Annual Ocean Springs Art Association Exhibit (Susie Greene Memorial Award of Excellence)
Degas Pastel Society's 21st Biennial Juried Members Exhibit (Honorable Mention)
49th Annual Ocean Springs Art Association Members Exhibit (Latour Award for Exceptional Landscape)
2021 Pass Christian Art Association Annual Exhibit (Second Place)
2020 Pass Christian Art Association Annual Exhibit (Honorable Mention)
Hammond Art Guild Members Exhibit (Honorable Mention)
City of Waveland Pastel Exhibit (People's Choice Award)
48th Annual Ocean Springs Art Association's Member Show (Latour Award for Exceptional Landscape)
CEDARS 9th Annual Juried Show
Solo Exhibit, 4th Sunday at 4, Bay St. Louis
2018 Bay St. Louis Invitational Exhibit
Arts Alive Inaugural Juried Show, Bay St. Louis
Read More