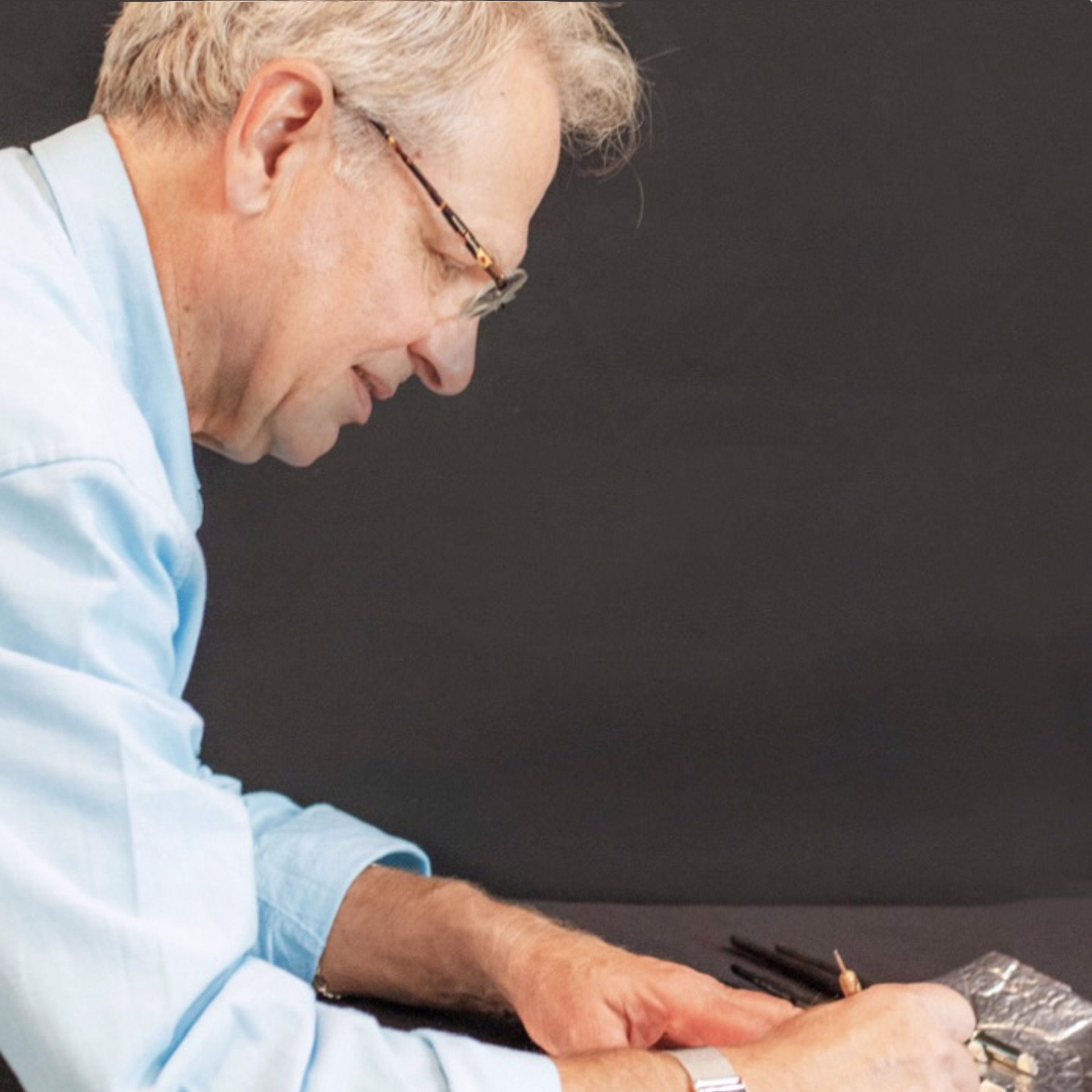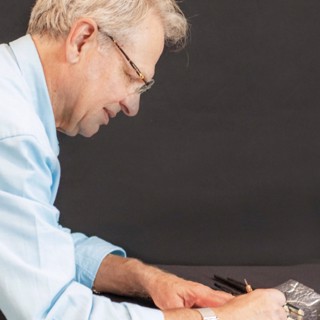 A native Mississippian from Brandon, Chuck taught visual arts for almost 30 years around the inner city of the Jackson Public School District and the rural areas of the Rankin County School District. He is a graduate of Mississippi College where he earned his Bachelor's of Science and Master's of Education degrees with advanced studies at Mississippi College and Rice University. While at Mississippi College, Chuck studied design under Ron Alexander using many techniques with different grades of aluminum metal. Rhoads is inspired by the work of the Byzantine Empire with their architectural designs pressed into metal using the technique of repousse' to create their work of art. Using his imagination, Chuck is able to express his artwork while listening to music from many different composers.
Rhoads also appreciates the medium of watercolor and is inspired by the element of color. Chuck is able to capture the hues that he visualizes and mix the watercolors from his palette and apply them onto his paper. .
Chuck has received numerous awards including, The Thad Cochran Distinguished Arts Educator Award by the Mississippi Alliance in Art Education in 2004, The Governor's Award for Excellence in the Arts for Arts Education by Governor Haley Barbour and the Mississippi Arts Commision in 2011, Mississippi Art Educator of the Year but the Mississippi Art Educators 2018 and again in 2019 , and National Educator of the Year for Keep America Beautiful 2019. He is currently a member of the Mississippi Craftsmen's Guild 2020 and Genuine MS.
Read More