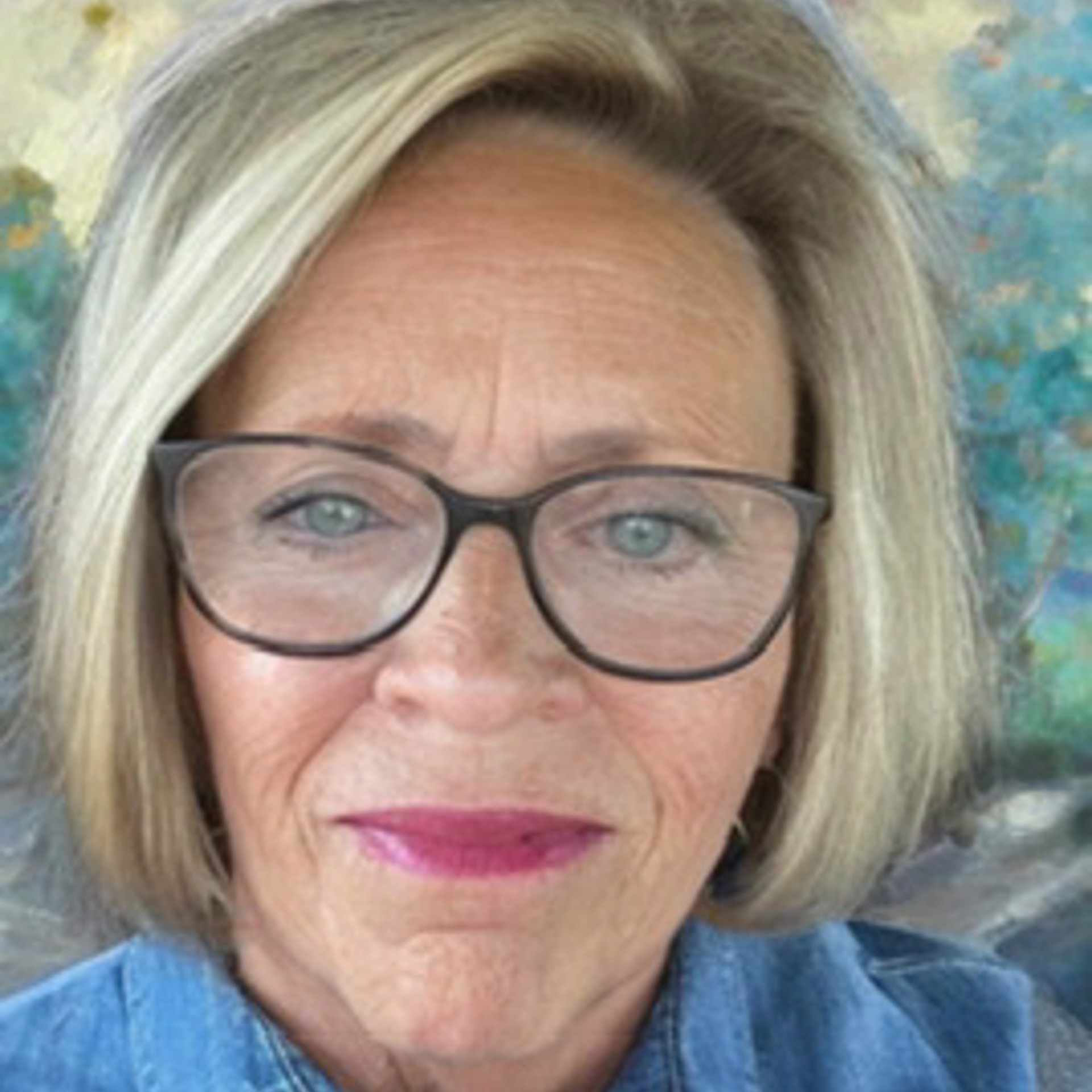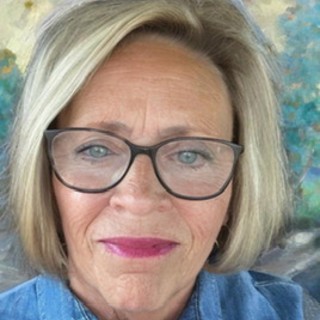 Karen Cannon, originally from Laurel, MS, has lived in the Maryland/Delaware area since 1982. Even after 30 years, she still considers herself a "Southern Girl", and maintains her southern accent to prove it. Karen visits her family back at the family home in Laurel.
Karen has been fascinated with art as far back as she can remember. A set of pastels from her godmother on her fifth birthday introduced her to a world of colorful possibilities. She paints primarily with acrylics and enjoys adding texture, collage, and other mixed media elements to her acrylic painting. Texture, color, and pattern are her requirements for a great painting. Karen has been selling her art for the past 20 years, her work can be found in homes all over the world.
Recently retired from a 25 year career as a psychiatric nurse, she spends most days painting in her home studio, accompanied by her studio mates Jackson and Sophie, her twelve year old Bichons. Her painting process always starts intuitively, each mark informing the next. She is inspired by the colors in nature -flowers, foliage, ocean, and sky.
Read More