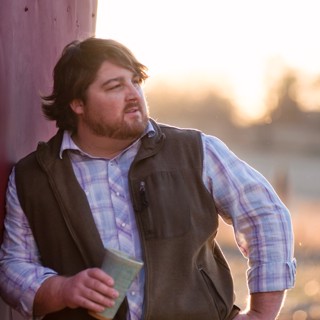 Michael Satterfield, founder of Satterfield Pottery, is a studio artist with an M.F.A. from the University of Mississippi. Prior to entering the graduate program, he earned his B.F.A. in sculpture with a minor in phototgraphy from Delta State University. As a graduate student, he attained knowledge in teaching Sculpture and Three-Dimensional Design classes to undergraduate students. He also serving as a Teaching Assistant and Graduate Assistant to the sculpture area during his graduate studies. Michael has been a Ceramic Artist and Instructor for the Oxford School District in Oxford, MS, and has established the Oxford School District's ceramics program.
Michael's roots run deep in the farmlands of the Mississippi Delta. He also spent several years in Ouray, Colorado, working in the San Juan Mountain Range in the Colorado Rockies. While living in these two such exclusive areas of the country, he developed unique skills working with many different mediums such as stone, ceramic, wood, paint, drawing, film, and metal works. His fascination with these facets have become the drive for his sculptural inspiration.
Michael loves his rich Delta heritage and the ties that bind him to North Mississippi. His background, experience, talent, and familiarity with the earth gives him a unique edge in the pottery industry.
Read More