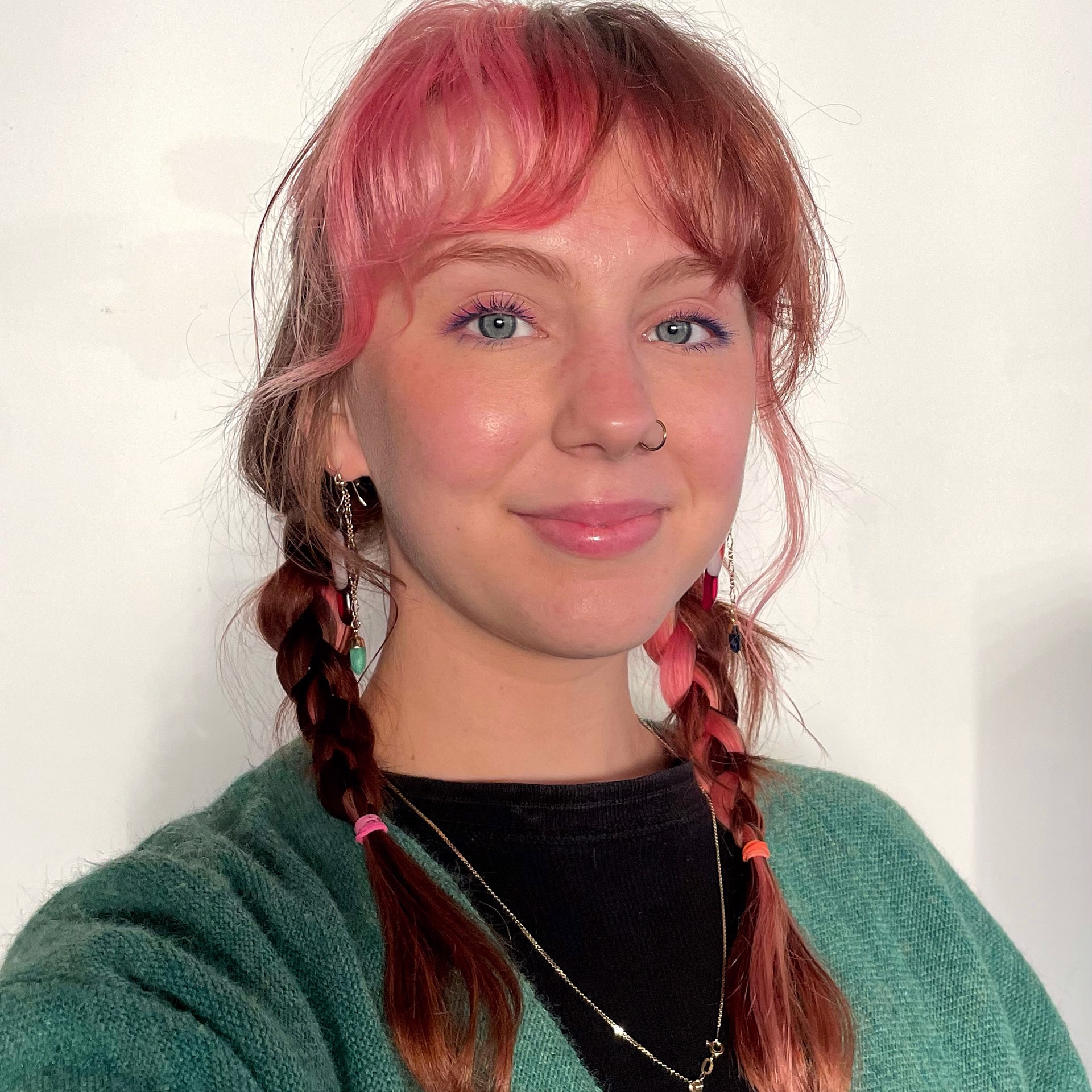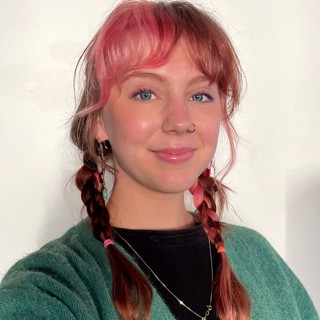 Lucie Wren Cooper is a multidisciplinary visual artist living and working in Jackson, MS. She graduated from the Mississippi School of the Arts in 2019 and has since been exploring alternate avenues in learning through internships and travel. Most recently she received a scholarship to join MS coastal artist Jerrod Partridge on his 2022 Visual Explorations trip to Greece. This trip dedicated to creation revealed a love for experiencing the outdoors through plein air gouache painting and has influenced Lucie to experience the southern landscape with the same awe.
Her intense observation of color and light in the natural world finds its way into Lucie's nonobjective work as well. Also using gouache, she creates paintings using repeated organic motifs and intriguing color compositions. These works feel to her like her objective works' dreamy, fluid sister; one cannot be without the other.
Lucie is currently working at the Pearl River Glass Studio focusing on stained glass restoration and fused glass decorative arts. These processes tend to create many scraps, and Lucie has enjoyed using them to make colorful, light catching fused glass earrings.
Read More