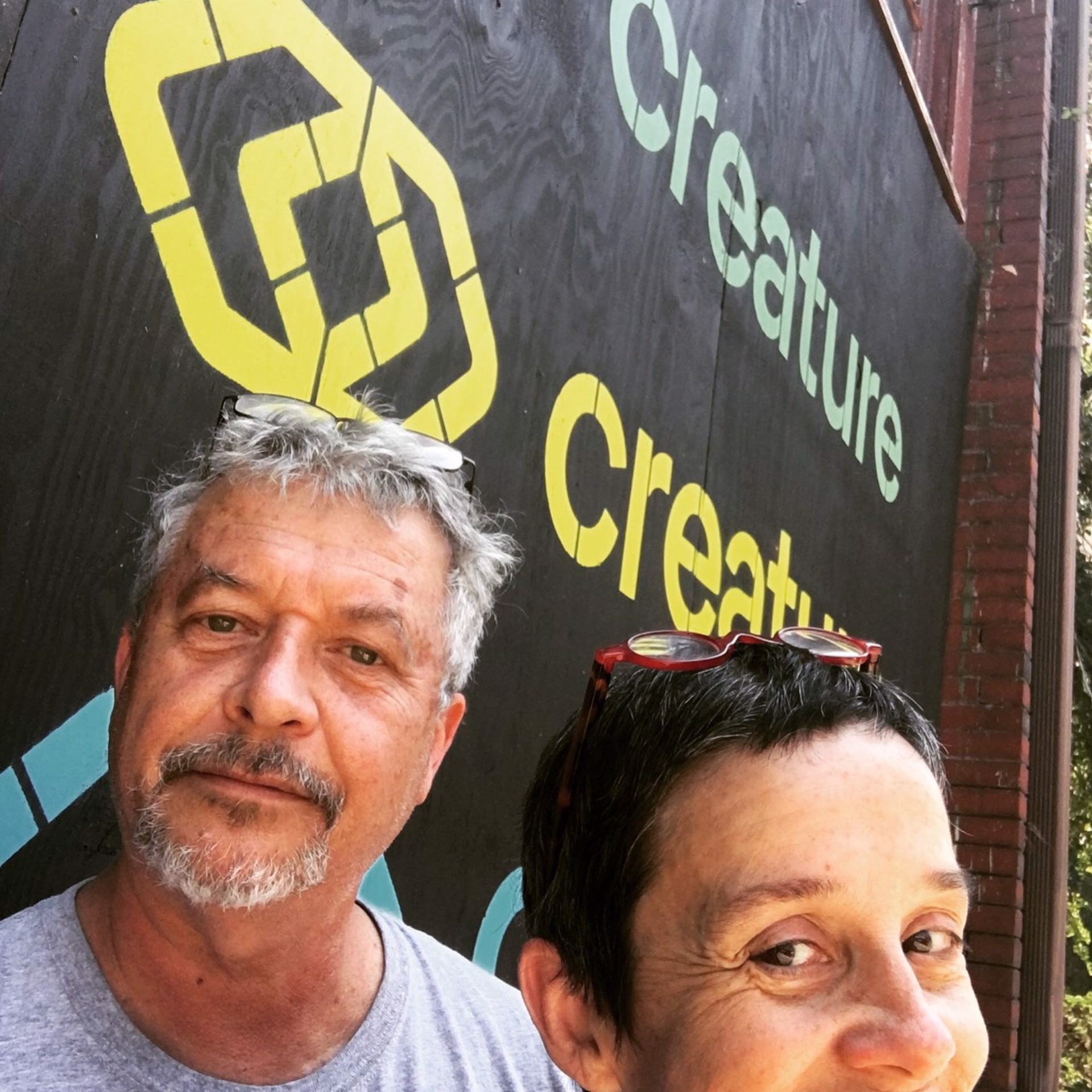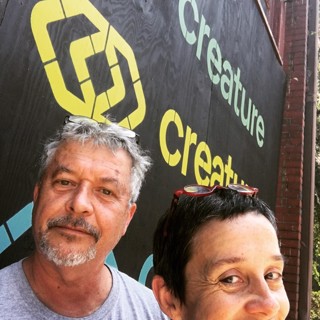 Camp Topisaw is our home - 95 acres on the beautiful Topisaw Creek in southwest Mississippi. Here, in La Petite Maison (our "Little House" studio built with vintage railroad lumber), we create assemblages using materials we have on hand - rocks, boards, books and odd bits of metal that we find on our daily ramblings both at home and on our travels.
Our work is very much about our place, and we strive to bring the peace of this place, the quietude of a country life, into our work. On this land we've raised 5 kids and a multitude of dogs, cats, chickens, and a small herd of Pineywood cattle. The spring-fed (and thus always refreshing!) Topisaw Creek forms the eastern border of our property, and we spend days on the sandy beaches and rock bars soaking up the sun and hunting for rocks and fossils. The search never grows old, as every rock is unique and has some endearing feature - its shape, a hole, a pattern. We return home with sagging pockets and sandy feet to take stock of our treasures and to begin figuring out how to best allow their simple beauty to shine.
We strive to elevate the everyday by bringing together seemingly disparate elements to evoke a sence of calm, of nostalgia, and a life of discovery.
Read More