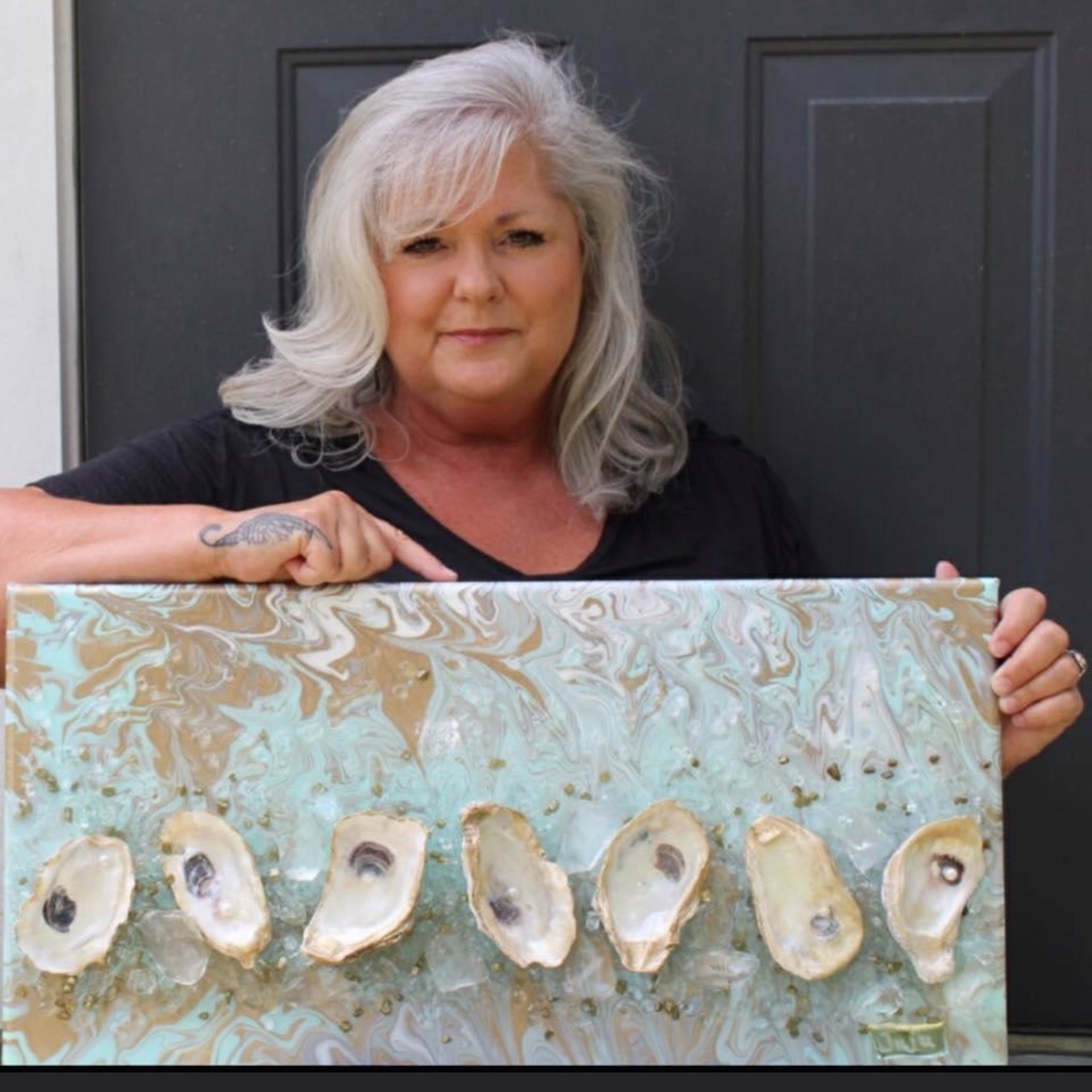 McComb-based artist, Julie Shepherd, has been sharpening her skills in glass art since 2012. Working as a registered nurse for 39 years, art became a stress-relieving hobby. A local class in pottery with Judy Hughey led to stained and fused glass classes at Seraphim Studio with Dee Tatum in Hattiesburg, MS.
Julie discovered a different technique for glass art while on a trip with a friend to New Orleans in July of 2019 at "The Shard Shop", a studio on Magazine Street that is open to the public. This shop specializes in the creation of glass art in a style made known by world-renowned artist Mary Hong. This experience led Julie to begin " Good Juju Glass Art" in her own backyard studio.
Julie enjoys creating colorful pieces of art from broken and crushed glass. Her subject matter varies widely, but many of her pieces are inspired by her home state of Mississippi, nature, and whimsy. She lives in McComb, MS, with her husband Mark Shepherd and is blessed with three sons and their families. Her glass art can be found in galleries and homes across Mississippi.
Read More