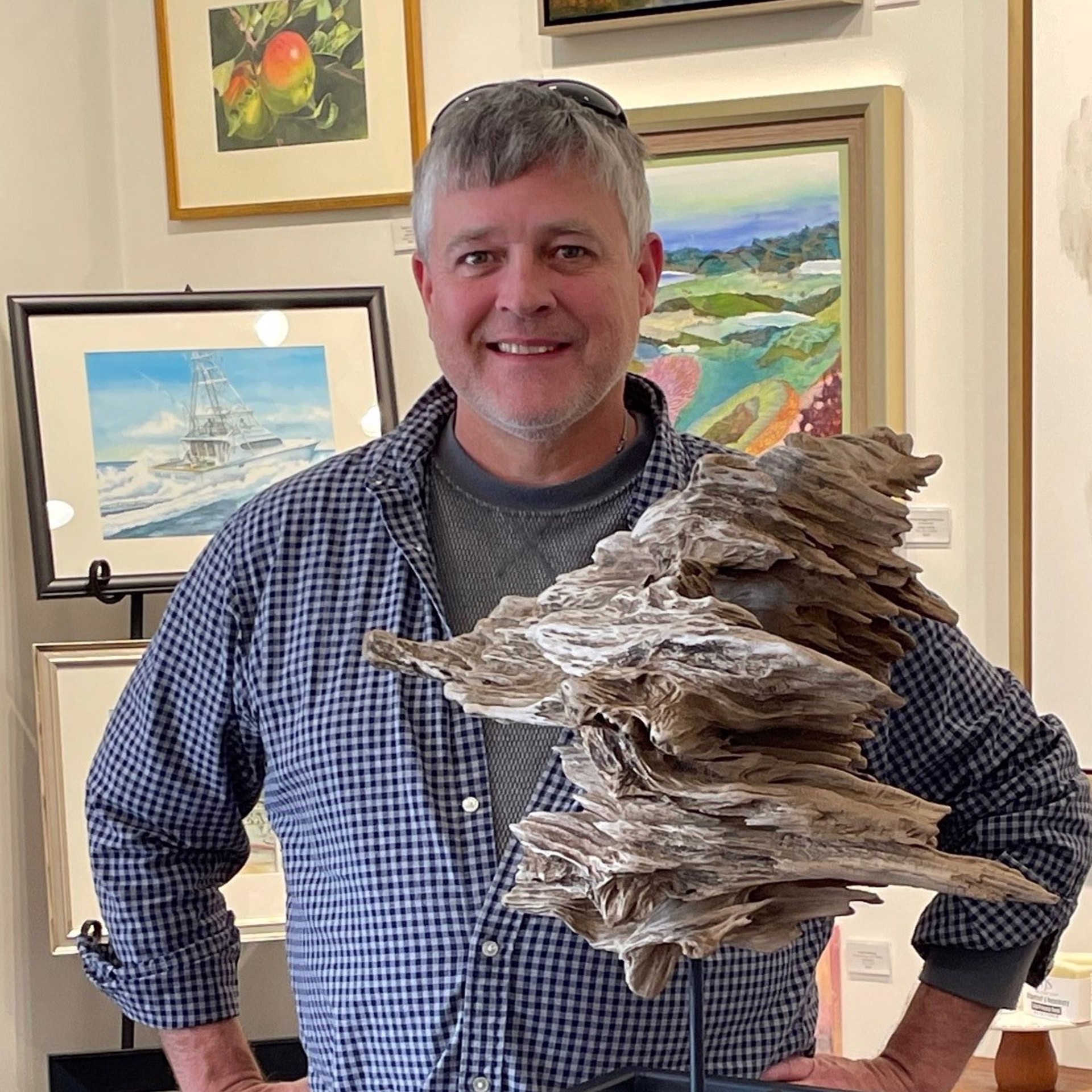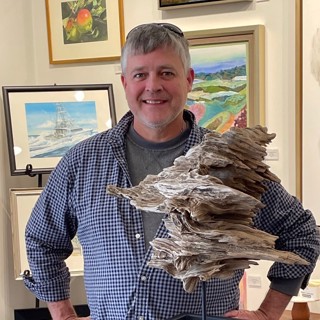 Jason Davis is a driftwood artist and gallerist who lives and loves life on the Ross Barnett Reservoir. Living a mile off the Rez, he spends a great deal of time in the reservoir or nearby Pearl River looking for driftwood and other found objects. Of the thousands of pieces he finds, only a few make it home to be worked, cleaned, and transformed into a piece for Pacesetter Gallery. Jason is an avid fisherman and hunter, which he picked up from his earliest childhood days. In 2021, strategically changed his lifestyle to enjoying the outdoors every day, starting his own lawn care business, Davis Family Lawn Care.
A son of a country Baptist preacher with three older brothers, Jason spent most of his time roaming through the Mississippi woods exploring, hunting, and fishing. To this day you can find a rock, piece of metal or wood in his pocket that he found somewhere through the day. The has always been attracted to finding and repurposing materials to create something new and unique.
His work includes large sculptures, decorative tabletop pieces, and most recently driftwood and lure windchimes, bird houses, and trees. He uses natural woods and found objects to jumpstart his creative process. His work is featured in conference rooms, offices, and residential homes nationwide.
Read More