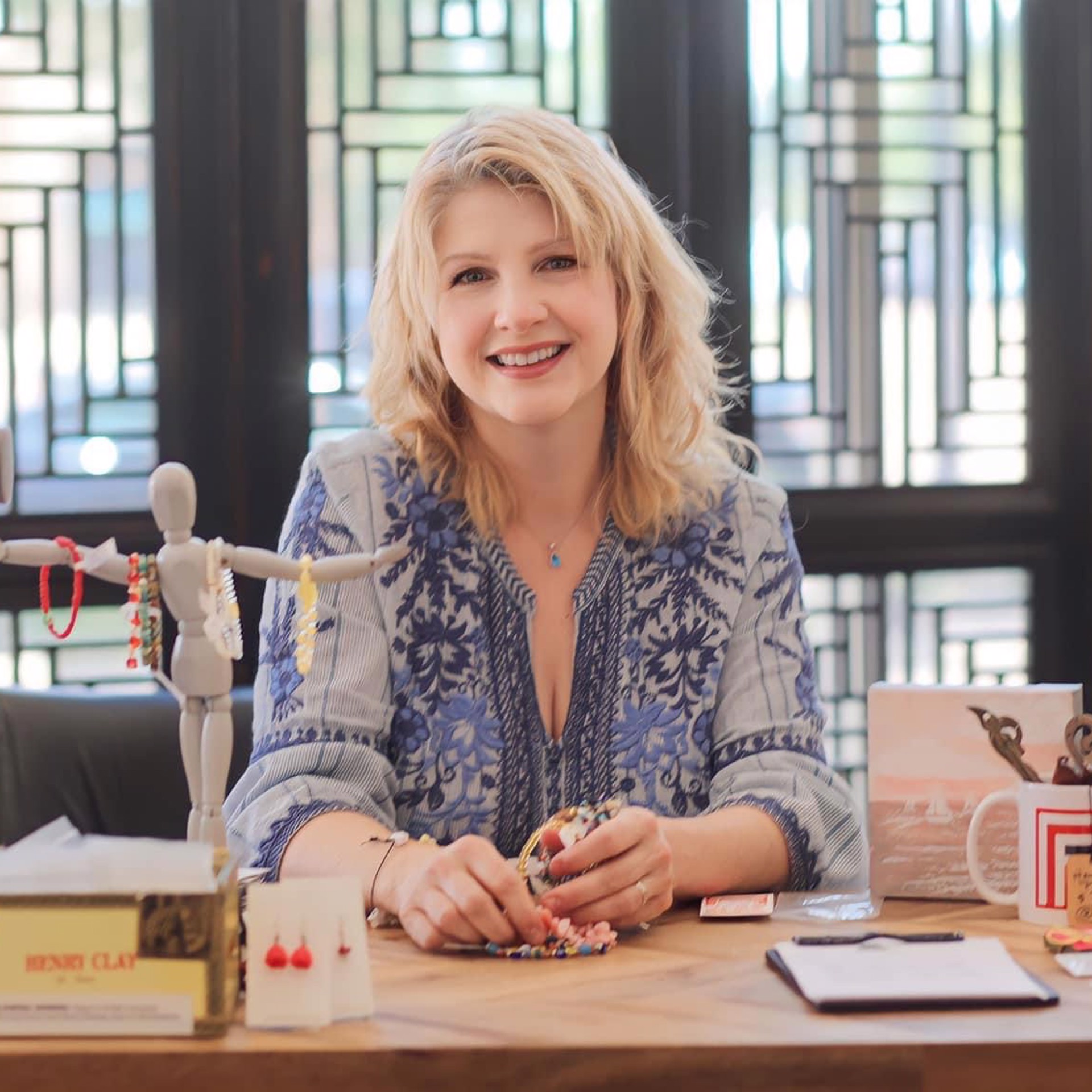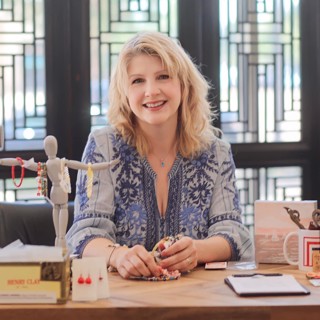 Keri Davis grew up in her grandmother's art gallery. She remembers countless hours surrounded by familiar friends, the oil paintings and bronzes from across the Southwest, that she can still visualize from the original Pacesetter Gallery. This connection at an early age with art flourished into a lifelong passion for seeing the world through other artists' eyes. Learning to paint and draw in early childhood, her grandmother, Lu Haile, gave Keri the gift of how to love and create art. This love of art is evident and being passed forward as Keri paints, teaches art in the gallery to adults and children, and represents over 50 Mississippi artists at Pacesetter Gallery in Flowood, MS.
Throughout her childhood, all the entrepreneurs in her life affected her vision and perspective, creating a life deeply imbedded in the arts. Her mother owned a dance studio and choreographed musicals and Keri acted and sang in musicals through the years and took ballet, tap and jazz classes. Time spent in the gallery and the local opera house taught her that there are many ways to express yourself and everyone has different talents and inspirations that drive them to create in different ways.
Keri attended The University of North Texas graduating with a studio BFA with an Emphasis on Art Education. The Getty Institute art education program taught Keri how to teach others how art is tied to everything else in the world. Keri also studied classical and jazz vocal performance at North Texas, which led to 2 years of singing with national rhythm and funk band, Mingo Fishtrap. Interweaving music, theatre, art and other create ways to express herself and these influences can all be found in her art and the variety of events held at Pacesetter Gallery. A visit to Pacesetter gallery will welcome you with sounds of jazz, blues, flamenco guitar, classic rock and art from talented Mississippi artists.
Keri works in water media and acrylic, creating work that is color driven and expressive. Her goal to help others find comfort and inspiration in creative arts. Inspiring the public to connect with the arts on a deeper level through gallery events and by promoting local Mississippi artists has been a driving factor of her life.
Keri's work Little Beauty is featured on the cover of the Mississippi Poetry Society's publication Mississippi Poetry Journal 2022. Keri Davis is a current member of the Mississippi Artists Guild and the South Mississippi Art Association. Her work can also be seen in the Little Rock, Arkansas gallery, The Showroom. You can find her murals and paintings in residential homes, banks, and restaurants.
The PACESETTERGALLERY.COM/EVENTS shows the upcoming events and lessons and more about the artists art in the Pacesetter Gallery.
Read More